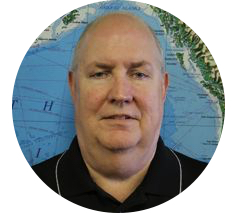 In 1969, Fred began his career with a small independent broker/fowarder. After many successful years, Fred founded Fred Hall & Associates first, as an Import/Export consulting firm, then in 1983, as a full service brokerage and forwarding operation.
Fred also served as President of United Shipping, Inc. from 2002 to 2015, and continues to serve on it's Board of Directors.
Direct Line:
972-929-0902
Email: ObscureTheBoss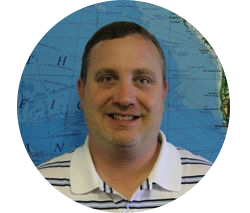 Brent is the Vice President of Fred Hall & Associates, Inc. He started his career in international logistics in 1996 and has previously worked for two multinational firms for a collective 8 years, before returning to the family owned business in 2006. He oversees the daily operations of the business, as well as works with overseas partners in securing and moving new and existing business.
Brent has also served on the Board of Directors for the North Texas Customs Brokers & Freight Forwarders Association, and is currently a member of the Board of Directors of United Shipping, Inc.. He is married and has a set of twins born in 2014, a boy and a girl. (Brent is a twin himself!)
Direct Line:
972-894-9245
Email: ObscureTheViceBoss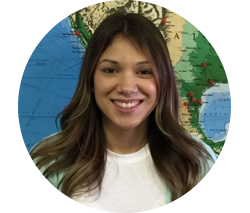 In July 2014, Silvia decided to make a career change, leaving the banking industry where she had worked for a number of years as a customer service representative to join Fred Hall & Associates. She currently serves as an
Import Account Executive
, representing a number of key clients.
Direct Line:
972-894-9250
Email: ObscureTheSilverLady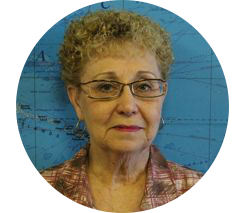 Bettie serves as our
International Manager
, and joined the company in 2003. She has demonstrated competencies in multiple aspects of the industry; both import and export. She is certified in Dangerous Goods by Air and Ocean. She heads up our export operations.
Direct Line:
972-894-9248
Email: ObscureLadyHines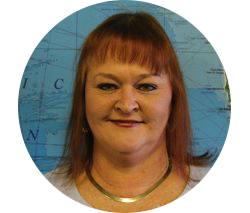 Arlene has been with Fred Hall & Associates since 1996 and currently serves as our
Import Manager
.
Direct Line:
972-894-9246
Email: ObscureTheRose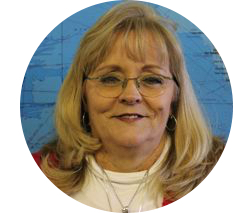 Patti has been with the company since 1986. She has worn several company hats over the years and currently serves as our
Senior Import Coordinator
.
Direct Line:
972-894-9247
Email: ObscureTheFerg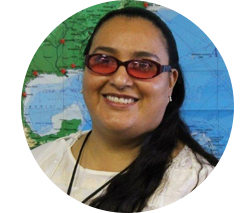 Priscila joined Fred Hall & Associates in 2016. She came to us with an extensive background in Office Management and Business Administration. She has a proven track record of excellence in both Customer Service and Client Retention. She brings with her a unique blend of positive energy, professionalism and a desire to learn all aspects of the brokerage business.
Direct Line:
972-894-9252
Email: ObscureSaintJohn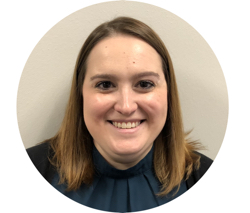 Joan is our new receptionist and accounting assistant. For the past nine years she has been teaching in early childhood with her Bachelor of Science from Tarleton State University, in Texas. She has also lived in South Korea from 2012-2014 while teaching English to young children. In her free time, Joan enjoys traveling and cross stitching. She is eager to learn more about Customs brokerage and international freight forwarding.

Email: ObscureTheFurniture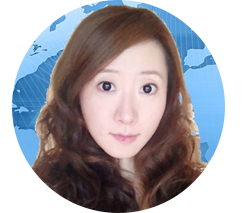 Fiona joined Fred Hall & Associates in March, 2006 and comes from customer service background. Fiona ensures that FHA clients with shipments coming from China are moved economically and expeditiously, while maintaining solid relations with the suppliers. She is responsible for document flow relating to ISF filing, rate verification and negotiation, and follow-up with the FHA staff in Dallas/Ft. Worth.
Direct Line:
+86 136-0183-5192
Email: ObscureYoMa
Connie has been in the freight industry since 2004 starting out as a receptionist. She has customer service experience in handling ocean import and export, air import and export, domestic deliveries and pickups. Connie joined the Fred Hall & Associates team to increase her knowledge in the industry by learning customs brokerage. In her spare time she enjoys gardening, crafting, making wooden yard art, and refurbishing old retired / worn furniture to a shabby chic look.
Direct Line:
972-818-5278
Email: ObscureTheCon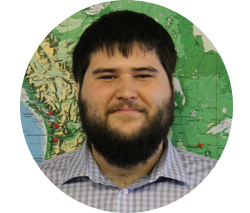 John is proud to be a 4th generation Customs Broker and Freight Forwarder. He started his career with his grandfather's firm, working in the import department in 2011. He expanded his knowledge of the forwarding side of the business as a logistics coordinator with another local family owned firm. John is now continuing his work and growth in Customs brokerage, as an
Import Account Executive
with Fred Hall & Associates.
Direct Line:
972-894-9253
Email: ObscureTheJohn